Forgotten B-Bodies
What is a Forgotten B-Body?
B-bodies were the most muscular of the Mopar cars in the 60s and early 70s. They ruled the Super Stock circuit of NHRA in the 60s. I currently drag race a car called Big Red Ram in a class called Nostalgia Super Stock, where our cars have most of the same rules as they did from 1960 to 1967 -- and the Mopar B-Bodies still rules.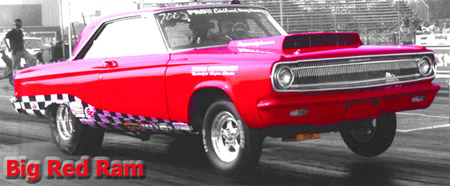 The Musclecar era effectively ended in 1971, but Mopar stayed with the same B-Body styling through 1974. In 1975, the B-Bodies were completely redesigned -- with the most recognized one being the new Chrysler Cordoba. Since the most Mopar people focus on the B-bodies of 1971 and earlier -- the 1975 to 1979 B-Bodies have been nicknamed "The Forgotten B-Bodies". They include the previously mentioned Cordoba (aka Doba), Coronet, Monaco (not Monaco Brougham, which is a C-Body), Sport Fury (but not the larger Fury), and the most interesting Forgotten B-Body -- the Magnum.