I didn't send the grill to the paint shop, but masked it off and painted myself.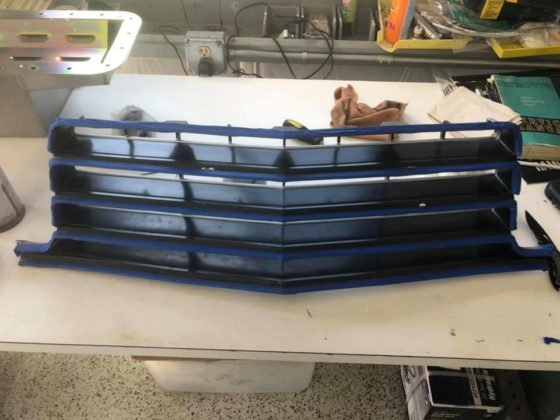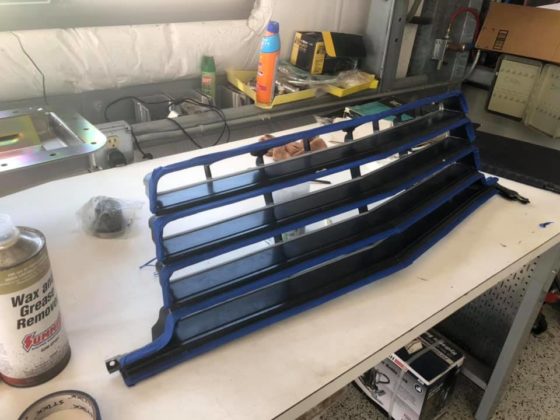 The grill on a Magnum is chromed plastic, which has its edges masked off and painted over the chrome. I started by washing the grill, then wiping down with wax & grease remover, then carefully mask off the edges needing to stay chrome. Next I lightly scuff with a rough (brown) 3M pad. Some of the paint was very loose and exposed the chromed plastic under it when scuffed.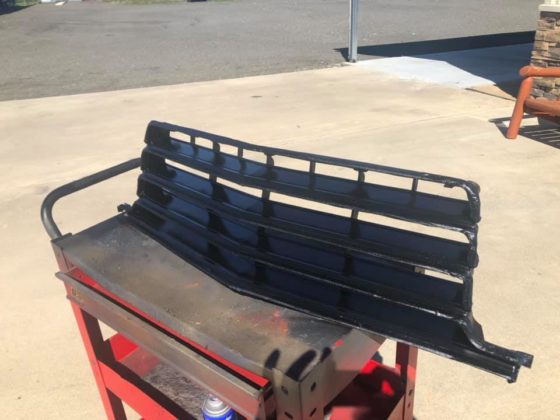 I sprayed the part with paint adhesion promoter. I started with two light coats, and finished with two wet coats.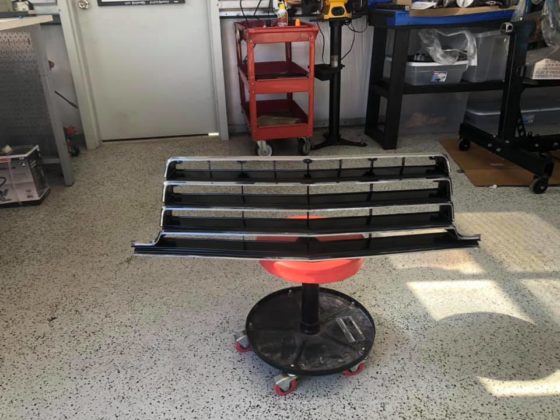 A couple hours later I pulled off the tape and it looks like brand new.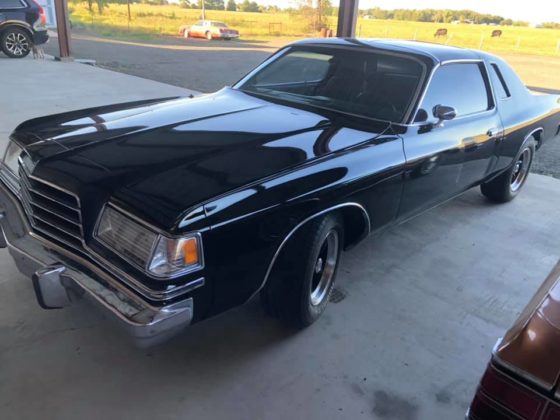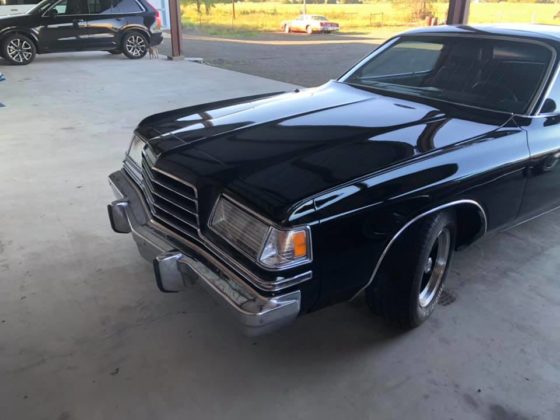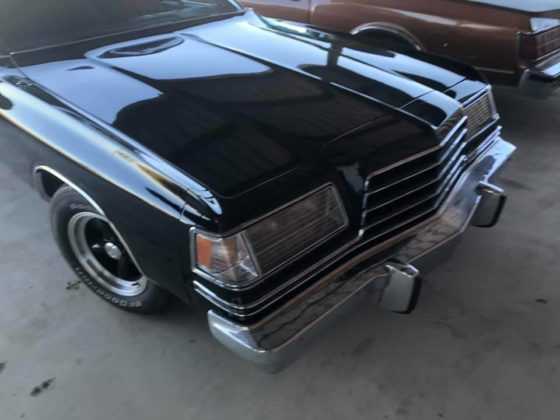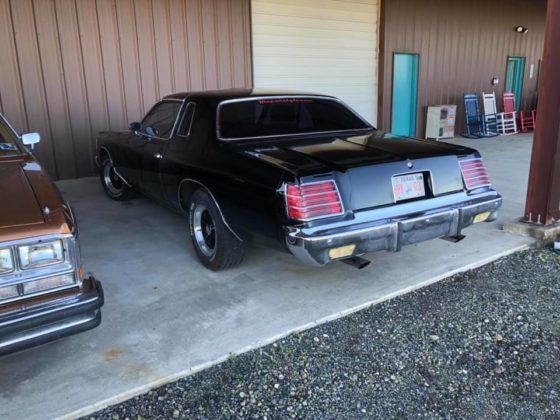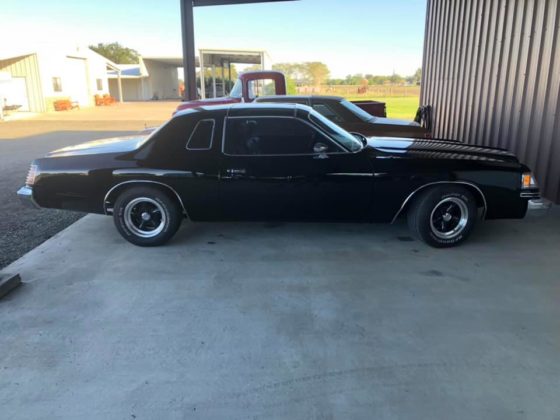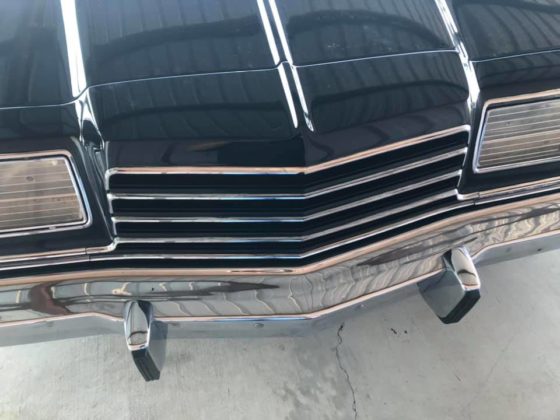 The rest of the trim was reinstalled. I'd say that the paint job was a total success. I'm very happy with how it came out. Tomorrow the car gets washed and detailed.