Of Poly Urethane Paint with Clear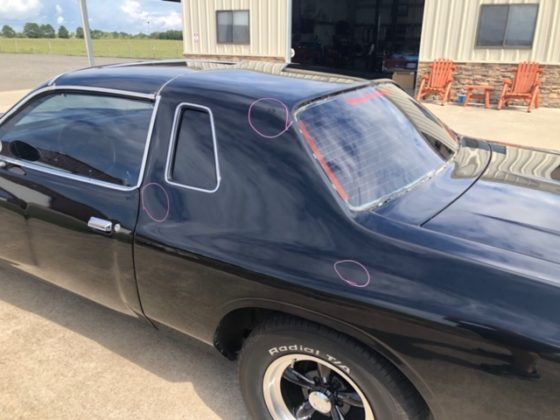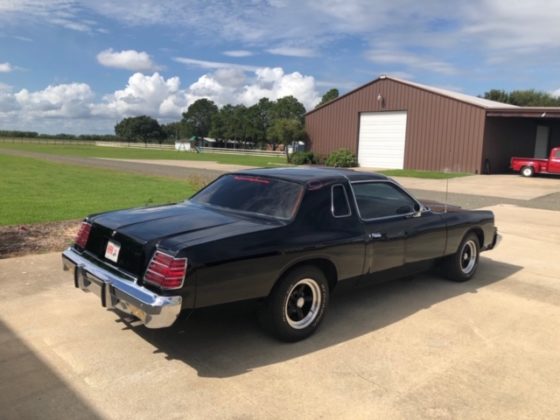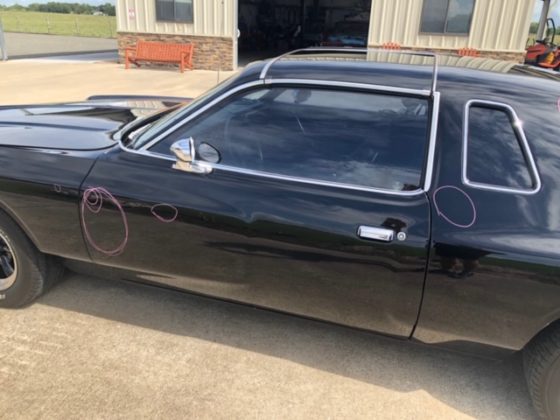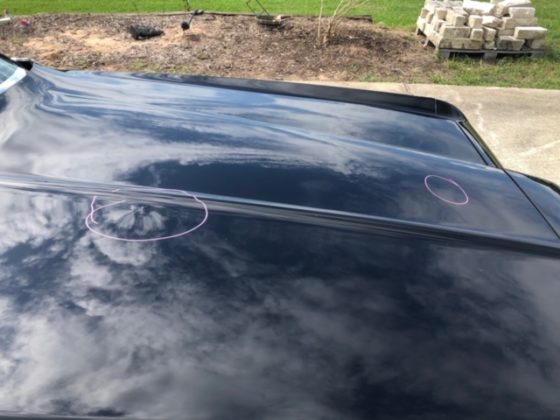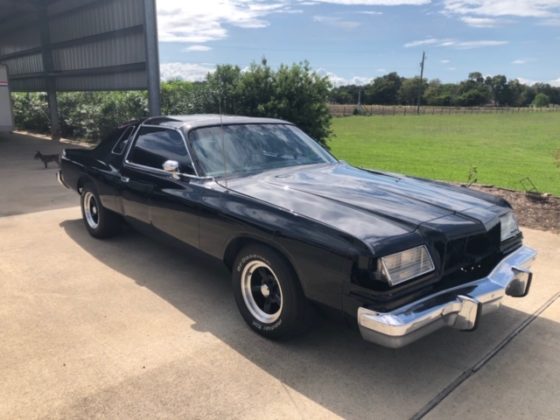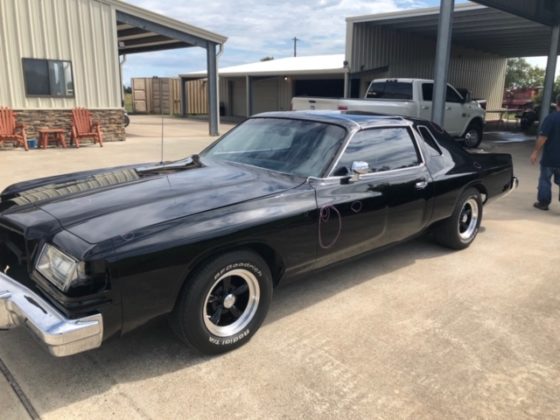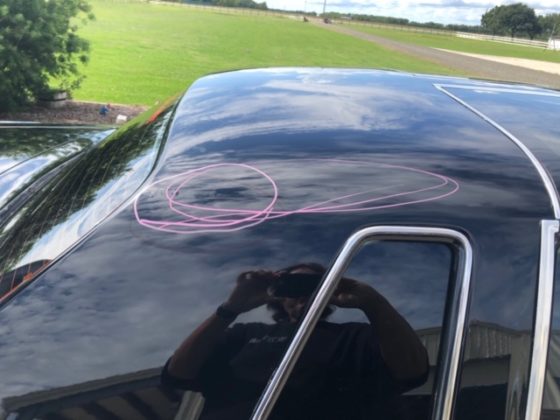 IN the mid-90s, Ginger had it's vinyl top Ripped off, scuffed and had a couple coats of lacquer applied. After 25 years, there's some bubbling happening under the paint. So most of the trim was removed, the car washed, and I went over the car with a magnifying glass to mark any flaw with pink liquid chalk. I dropped the car off to the paint shop. They'll grind and repair the flawed area, scuff the car with 400 grit wet sandpaper, spray a coat of adhesion primer, and a couple of coats of black poly urethane.
I"ll pick up the car after my road trip to Detroit, to replace the trim – after its been polished. I've done a ton of work on the car since I bought in the 90s. Search this site if You're interested.